My Pastor, Bro. Clyde Stevens, is always encouraging us to share our personal blessings publicly. He regularly reminds us that people of God are (or should be) thankful people. We should be thankful because God is worthy of our thanksgiving. It is only right to credit Him for "every good and perfect gift" He gives . When we are thankful, our focus moves off selfish desires and off the pain of current circumstances. Expressing thankfulness helps us remember that God is in control. Thankfulness, then, is not only appropriate; it is actually healthy and beneficial to us.
When I think about all the blessings I have, the list is extensive but I'm afraid I don't acknowledge those blessings to others often enough. Today I will try to do at least two. But you know what I just realized? My blessings build on one another and when you try to tell about them you realize more and more and another is connected and so on.
Here's what I mean.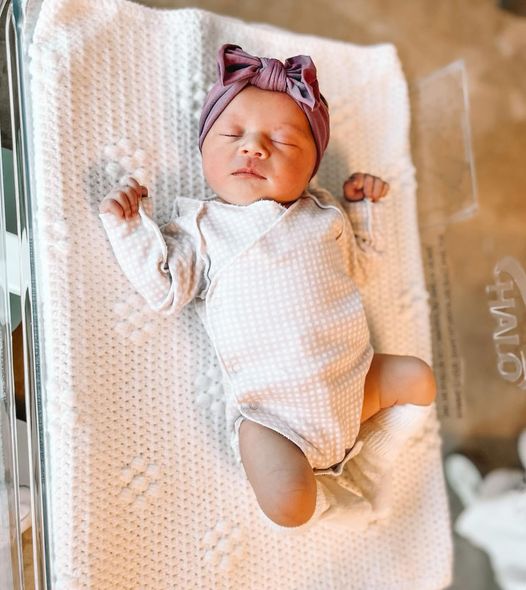 As most in my circle of friends and community know, my great-niece, Zoey Elise Williamson was born recently with a rare condition called "Vein of Galen Malformation (VOGM)" which wasn't discovered until shortly after she came home from the hospital. It was a critical condition and the outlook was very grim. Many, many people came together and lifted heartfelt prayers on her behalf. Zoey means life and Elise mean's God's Promise. Her parents are Matt and Kaitlyn Williamson.
Blessing One: Fast forward only a few short weeks, sweet little Zoey Elise has had not one but two brain surgeries and is now home and doing well. Thank you Lord for answered prayers. We acknowledge your grace on our family.
This past weekend, my son, Dex, and his family were home for our granddaughter Dakotah's wedding. We were sitting around catching up with one another and Anna, my daughter-in-law, asked how Zoey was doing. Colton, our 5 year old grandson was sitting in the floor playing with his army men his dad had just bought him at the DG and I had no idea he was even paying attention to us. Little Ears are Listening. I made the statement that Zoey was a miracle. That is the only way you can explain it. She's simply a miracle. When I said that Colton turned and looked at me with the most serious eyes and said, "it's because we prayed for her". That's blessing two. His little tender heart knows the power of prayer already at 5 years old. Oh that my heart would be like that.
Blessing three (told you they build on each other). I am so grateful for all of my children for teaching my grandchildren to go to The Lord for the big things and the little things in their lives and to pray for others.
This post is not a thankfulness post just because it is Thanksgiving, although it's the time of year we "count our many blessings". My biggest blessings are ALWAYS my family and the events and daily connections with them. I once told someone who is much more financially well-off than me, that I was richer than her, because she wanted "everything" but I have everything I want. My life is not perfect but it is filled with many perfect moments.
Thankfulness should be a way of life for us, naturally flowing from our hearts and mouths. Count your many blessings, name them one by one…"SEE" what God has done.
Your testimonies are my heritage forever, for they are the joy of my heart. Psalm 119:111 (ESV)
Beautiful story. So thankful for you.